I was born in a patriarchal society, in the apartheid regime. If there's anything I remember a lot of being three was Bollywood movies, the black and white ones. It was almost as if I was born with sexism being okay by the age of six. Don't get me wrong, I learnt a great deal from the Bollywood movies like being compassionate, generous, kind and all the values that I don't regret having while I reached my teens. I do credit Bollywood movies for this, my upbringing and my experiences. Back then Bollywood movies were about true acting (not referring to the songs where the men chase the women around the trees singing) with real poetry and real values that if you understand the language you will doubt if Shakespeare was or is the best. I could tell then that Bollywood wasn't hit by corruption as yet.
As a child, I understood that everything to my world had a story and I waited patiently for that story to be told even though I didn't know the language or speak it. I knew which parts of the movie made me sad, who was innocent and who was guilty, but I didn't know how to express the feeling or explain what was happening inside me. I also enjoyed Disney, children's movies and cartoons. I was really slow at school but very advanced when it came to emotional intelligence.
This is where kids have a problem with self-belief. Once they think and have been made to feel stupid it crosses over onto everything else. All it takes is once. No one teaches them that it's okay to be slow at something but be extremely advanced in something else.
As I grew up, I saw more injustice and I could tell what was going on just like the films I was watching. I sensed tension, I sensed sadness, I sensed anger and found that many girls as I, didn't feel they had the right to confront men or boys. It seemed like men had a special right while women and girls had no right to confront, agree, disagree or just have a discussion. It seemed and still seems like the approach in patriarchal communities or patriarchal countries goes by, "It's either my way or the highway…"
Over the last 18 years I have seen very few Bollywood movies and completely stopped in 2016, I don't know if I stopped because I became sickened how some Hindu families abroad lived a real-life drama that I lost the pleasure of a Bollywood film or if I am sickened by the fact that over time certain actors conquer the industry and still stay there i.e. mostly men. Sometimes I feel Hindu households abroad are more behind than the people who come from India to live in a foreign country. Going back 18 years ago and we're in 2018 the same actors that dominated the industry then, are still around and going strong while two men are kings in the industry over the last 18 years i.e. Amitabh Bachchan and SRK. What happened to the women whose names came and went from the time since I was a teenager?
Now moving over to life in general, being a woman, I heard enough from women who have been cheated on. It's often the other woman who is blamed for being the family wrecker, what about the man? Shouldn't they both be called family wreckers? Once a marriage survives this it's the woman who has to make more sacrifices to keep the whole thing together. Yes, there are some cases where men do make the effort.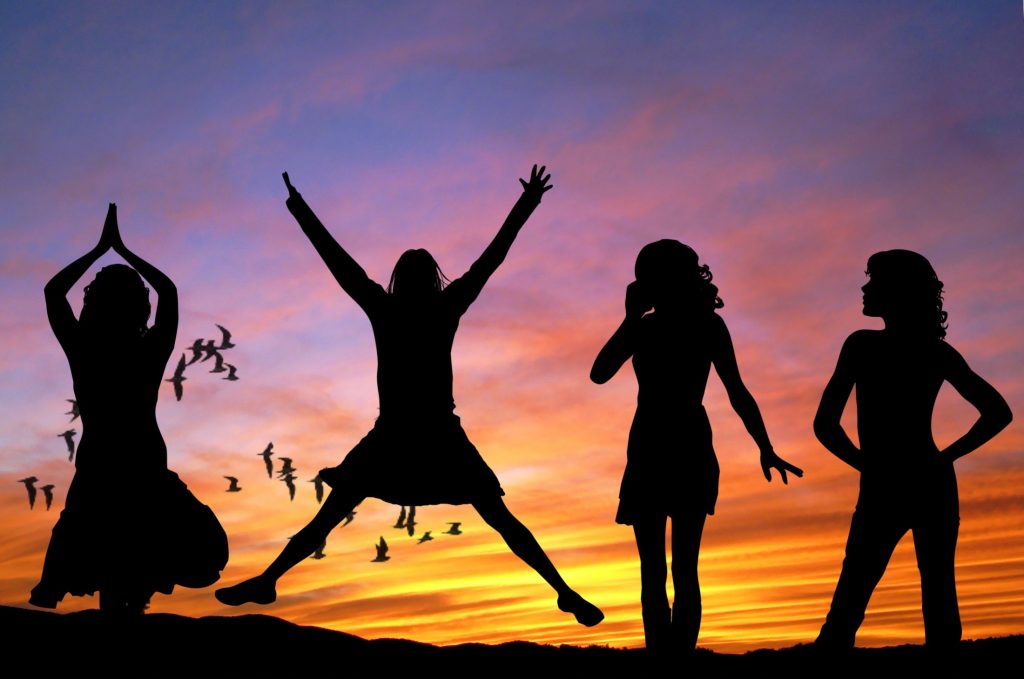 What makes an irreplaceable woman in your opinion?
I've seen two types of women the women who play the game (they stamp over their own values) to stay on top and the women who take years getting there while she puts her head down and works diligently. Who knows when you get there you'll go back to the bottom of the pile because it was about who you know and not what you know.
I mean the stuff that goes on behind closed doors to models, actresses who get taken advantage of by the leftovers of the industry or even powerful people in the industry. Even though they are talented they are still unseen unless they become a miss world or miss universe. Just imagine how many miss worlds' and miss universes' there might be flocking in one industry that they all now competing with each other to become miss galaxy!
This doesn't happen only in Bollywood, it happens in Hollywood, in Spain, in Italy, in your town, city, in your office… everywhere.
Women have a lot more to lose than men, the truth is when you tell a man, "Once your rock bottom the only way to go is up…," the same doesn't go for a woman, she still could have more to lose. Take careful steps. Make self-worth your first and foremost value as that already holds a high place in being irreplaceable.
Women have to work together and not against each other if they want to see their daughters make it through hard work adopting self-worth in the future. Things can only be sustained through proper foundations and good value.
People (both men and women) in third world countries often told me, "We're the absolute minority, we are one in 56 who try to do things properly, it's us who struggle in the end. We have no choice but to do what others are doing to survive."
I honestly hope we can create more irreplaceable women in this world which has become about the survival of the fittest…
T. Dench Patel