Hello,
How are you this Sunday while for some of you Monday is almost around the corner?
It took a second to know what I wanted to write about today. For some reason, a conversation with a Swiss guy came up today, "Two grams of cocaine is legal here in Switzerland," he said to me in the year two thousand and seven. When researching the drugs policy, in Switzerland a lot around cocaine and weed wasn't very clear.
For me, it was so foreign; it sounded as if cocaine was part of an everyday routine; like brushing your teeth. He said it so casually but then he saw the shock on my face. Of course, as a foreigner I thought and still think it's a complete waste to spend a little even the minimum on a drug that some people fancy now and again and then to find out that people are having it every single day as if it were powdered milk. Yep, the shock on my face was something like this back in 2007.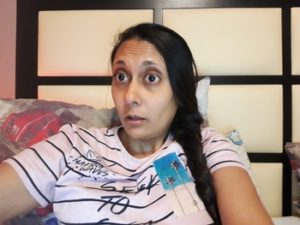 Cumon, sponsor a child's education with that money or do something useful with it. I just kind of felt like here I am working so hard to gain freedom; you know do decently well in my life and here are people who are wasting it so much that researchers resorted to testing wastewater. Five Swiss cities have come out in the top 10 out of research from 73 cities in 20 European countries over one week in March 2018 (I believe 43 million people and a lookout for four types of drugs). Basically, Swiss cocaine users consume up to 5 tonnes of cocaine every year.
I remember while living in Switzerland that when a plane came in from Colombia, a lot of extra measures were in place in Swiss airports. Announcements are made several times to let authorities know.
From my perspective when I lived in Switzerland, I found that in general salaries are high even for street sweepers. The minimum wage in Switzerland is CHF 2200 to CHF 4200 for unskilled workers and CHF 2800 to 5300 per month for skilled workers eliminating any kind of poverty. I have so far not met a poor Swiss citizen, i.e. someone who was born in Switzerland unless it has been through making the wrong investments. I never saw homeless people on the streets of Switzerland. So say, if we were eating at a restaurant and there were to be some leftover slices of pizza. So far, in the countries I've lived in, there was always someone to give it to on the way home, but no, not in Switzerland.
This was the most interesting of all. I once forgot my purse on the couch in a busy restaurant which also had a casual bar and say in about twenty minutes I realised I left it at the last place. I ran so fast, and when I got there, there it was still nicely sat where I left it with everything inside just the way I left it. There were even people sat next to it in a group, i.e. a new group of people who came to sit there and no one touched it. They smiled as I said, "Oof, I've realised only now that I left my bag behind." More so you should have seen the surprise on my face when I saw my bag still there and even a bigger surprise to find everything still inside.
So, the point I wanted to make from the above paragraph is that money is available. Not many youngsters understand the value of it and how lucky they are to be in a country where employment is there if you try and want it.
In the United Kingdom, the population is roughly 66.04 million and the unemployment rate is approximately 3.8%. In Switzerland, the unemployment rate is 2.6%, and the population is 8.42 million. In South Africa, the population is 56.72 million and roughly 29% unemployment rate. So, if you are going to Switzerland for a holiday anytime soon know that the cost of living is pretty high, it will be a costly holiday.
So, after I was told about the amount of cocaine people carry especially the youngsters, and did you know that you can get cocaine faster than ordering a pizza to be delivered to your home? So, 1 in 3 home deliveries is made in 30 minutes. You will also find the survey in the article below.
Cocaine is delivered faster than pizza in Switzerland
While in my time in Switzerland, I also found that drugs (medicinal) research and advancements in medicines were pretty good in Switzerland that Africa doesn't have access to when it comes to HIV. This was very sad to hear that money (who can afford medicine) dominates who gets to live.
The article below cites the following, "The cocaine market is thought to be worth 47–57 million francs a year in Vaud with profits for distributors and dealers at 28–39 million francs a year."
Swiss consume five tonnes of cocaine a year
I hope this article shows you the effects of drugs and that the cost of using drugs to the lifelong struggle you have afterwards is actually the highest. It's the cost of your life. So costly, that a country spends CHF 18 billion on social cost alone.
Check out some of these related posts
https://en.wikipedia.org/wiki/Legal_status_of_cocaine
https://asanarecovery.com/five-cities-in-switzerland-are-epicenters-for-cocaine-problems-in-europe/
https://www.thelocal.ch/20190314/four-swiss-cities-among-europes-top-ten-for-cocaine-consumption
https://www.thelocal.ch/20180712/swiss-consume-five-tonnes-of-cocaine-a-year
T. Dench Patel